Online Enquiry Form
Our online enquiry form is the ideal way of making your booking enquiry. The form below includes all the information we need to respond to you as quickly and efficiently as possible with our availability, full service details and accurate pricing information.

If you would rather email or telephone us you can find our details on our Contact Details page.

Please complete the form below with as much information as possible and click Submit. We will reply as soon as possible. Thank you.
Images Copyright Solar Entertainments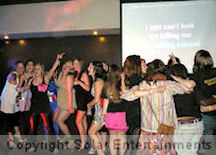 Professional DIY karaoke machine and equipment hire in Derbyshire, Nottinghamshire and South Yorkshire.





Protected by Copyscape Web Plagiarism Scanner
Copyright © 2007 - 2022 Solar Entertainments, Eckington, Sheffield, Derbyshire. Telephone 01246 434161
Website and Marketing by Solar Entertainments